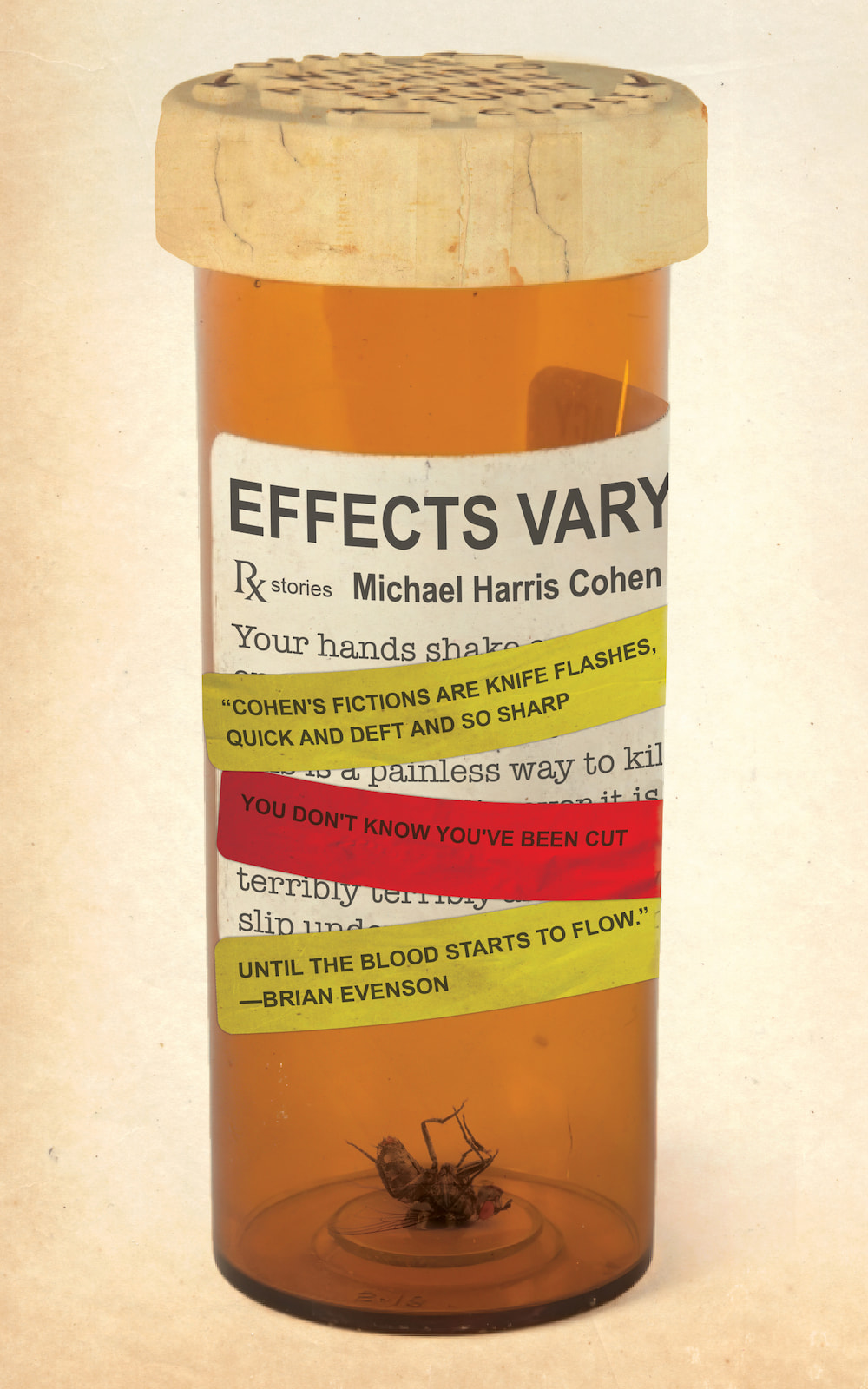 Cover design by Matthew Revert
Effects Vary features 22 stories of dark fiction and literary horror that explore the shadow side of love, loss, and family. From an aging TV star's murderous plan to rekindle her glory days, to a father who returns from war forever changed, from human lab rats who die again and again, to a farmer who obeys the dreadful commands of the sky, these stories, four of them award winners, blur the thin line between reality and the darkest reaches of the imagination.
"The stories in Effects Vary are sharp and hard-hitting, small blades that make one see the world through a dark and eerie lens. While these stories are chilling, what will stop you cold is how deeply they explore what makes us human. A must-read literary horror collection."
— Danielle Trussoni, New York Times bestselling author of The Ancestor and NYTBR Dark Matters columnist.
"A world of nightmares and haunted spaces that might crack open at any moment. Cohen's prose is gorgeous and full of menace. I tore through this collection of dark delights."
— Lincoln Michel, author of The Body Scout
"Cohen's fictions are knife flashes, quick and deft and so sharp you don't know you've been cut until the blood starts to flow. Whether he's in the mines of South Africa, the court of Charles the IV in Spain, or in places that seem like odd dopplegangers of the ones we know, his work unsettles in the best possible ways."
— Brian Evenson, Shirley Jackson and World Fantasy Award-Winning author of Song for the Unraveling of the World
"Provocative, heartbreaking, and compelling—Effects Vary is the must-read collection of the year."
— Samantha Kolesnik, author of True Crime
"Cohen offers up a myriad of dark worlds, both real and supernatural, each exquisitely rendered, each with its own unnerving brand of darkness. Deeply eerie and unsettling, Effects Vary is a treasure trove of dark gems, written in a strong and distinct voice."
— A.C. Wise, Nebula and Bram Stoker Award-nominated author of The Ghost Sequences
"Effects Vary offers a rich and bleak sea of stories, dotted by islands of trapped and broken fragments shaped like people. It creeps into you, finds your unfilled corners, and claws them into deeper hollows. A startling and gripping collection."
— Hailey Piper, Bram Stoker Award-winning author of Queen of Teeth
"An exquisitely written collection steeped in sorrow, full of quiet pain and beauty. Hold each story in your mouth like a pearl but know that it will make your heart hurt in the loveliest of ways."
— Mercedes M. Yardley, Bram Stoker Award-Winning author of Little Dead Red
"A pleasure ride to hell. You will read Effects Vary with a scorched smile and a horrified heart. And then you will re-read it, as I did. An unforgettable collection."
— Martín Felipe Castagnet, author of Bodies of Summer and one of Granta's best of young Spanish-language novelists
"An adoration of the strange and spectral, Effects Vary is exemplary macabre literature."
— Eric J. Guignard, award-winning author and editor of That Which Grows Wild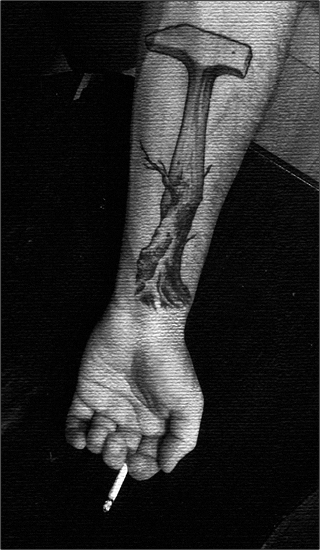 Effects Vary - available on Amazon