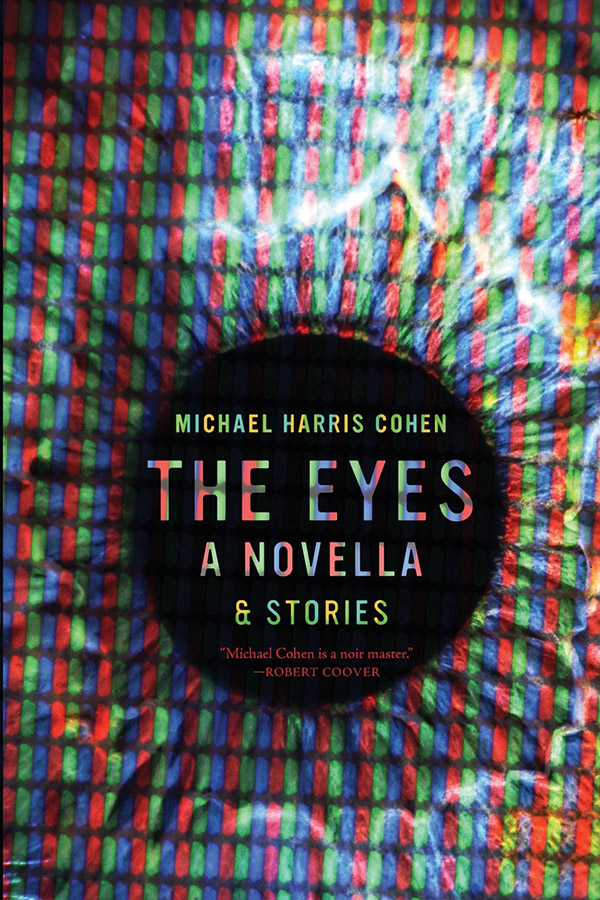 Cover design by Christian Fuenfhausen
The Eyes was the winner of the
Mixer Publishing's annual fiction contest, judged by Stephen Graham Jones. A transgressive novella about a professor with a slipping mind, this original work is sharply poetic, disturbing, and often humorous. In addition to "The Eyes," this collection contains three short stories that unabashedly explore the violent and chaotic nature of obsession, and love.
"Michael Cohen is a noir master, bleak, stylish and uncompromising. "Fingered" and "John Doe" are little classics of the form." — Robert Coover, author of The Public Burning
"Here are people caught in the gears of the social machine and mangled by their own desire. The Eyes explores how people's lives can change with a single hair-trigger quiver, leaving them wrecked and brooding almost without their knowing anything has happened. Dark and smart and unapologetic, this is transgressive fiction at its uncomfortable best." — Brian Evenson, Shirley Jackson and World Fantasy Award-Winning author of Last Days
"There's some turns of phrase that floored me, some incisions into language that were both intimidating and casual… The Eyes changed me, it challenged me to be better."
— Stephen Graham Jones, Shirley Jackson Award-Winning author of The Only Good Indians
"Drugs, anarchists, sex and death. What more could you want? Unruly tales of violation and revelation told with uncommon style and grace."
— Stephen Wright, author of Going Native
"Michael Cohen's debut collection moves in two directions: it looks back to the impulsive ethos of the Beats and forward to a future of disillusioned punks living at the margin of society, questioning its last standing value. Hard-boiled, lean, and anarchistic, Cohen's stories are peopled with characters who've seen and know too much. Even so, there's a wistfulness behind each character's warped perspective, and something tender behind each terrible scar."
- Anthony Tognazzini, author of I Carry a Hammer in My Pocket for Occasions Such As These
http://www.raintaxi.com/the-eyes-a-novella-stories

- Rain Taxi review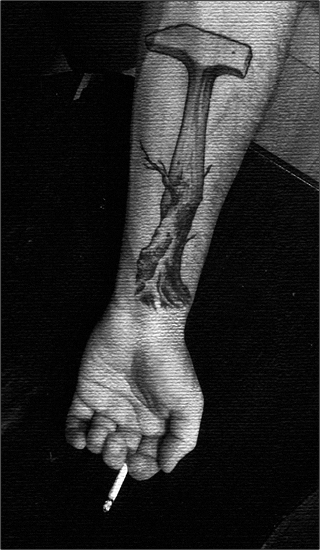 The Eyes & Stories
- available on: